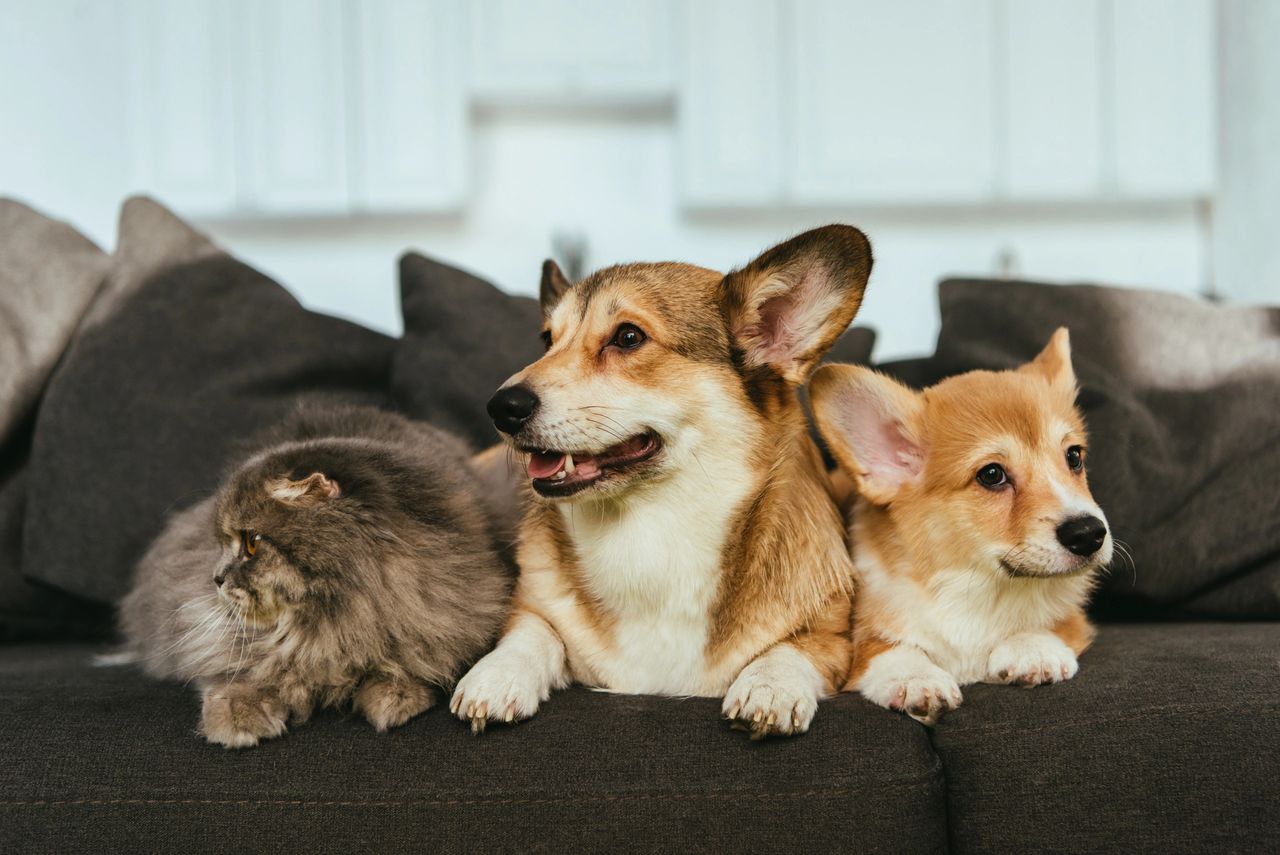 If you own a pet, you may understand some of the stresses and worries that come when you have to leave them at home. Some days you may not know what you're coming home to or fully understand the anxiety a pet goes through when you're not home.
One way to help monitor your pet and set up a proper routine is with smart home technology. Smart technology allows you to take care of a pet when you're not there and provide ways to interact and take care of the animal when away. Check out some of the smart home features ideal for pet owners and ways to cater those features to your pet's lifestyle.
1. Whole-Home Audio
Research has shown that music can impact a dog's mood and some forms of music can help relax pets. With smart home technology, you can control the music in your home directly through apps and Wi-Fi connections. Whole-home audio provides speakers in each room and the ability to control the music and volume.
Not only can you use music to relax your pet, but the sounds will also help block out other distracting noises. For example, nearby construction, heavy traffic, or lawn mowers may upset your pet. Reduce those sounds with music and help your loved animal stay calm and relaxed. With the whole-home audio, you could stream the music into every room of the house or pick the most common rooms where the pet stays.
2. Smart Lighting
If you have to leave in the early morning or at night, you may not want to leave your pet in the dark. You also do not want to waste electricity and leave certain lights on all night and day. Through motion alerts and smart lighting, you can control all of the lights in your home through a smart device like a phone or tablet.
For example, if your pet has a specific time they eat, then you can turn on lights to illuminate their food area. If a pet remains sleeping, then you can dim the lights so the room is not too bright for the animal. Once installed, play around with different settings for the smart lights to see what works best for your pet.
3. Indoor Cameras
See your pet at all times with the installation of indoor smart cameras for your home. The cameras may include motion alerts so you can see when a pet is active and showcase if any problems occur. For example, you may see a dog or cat try to chew on or scratch up the furniture.
Some smart home cameras may also include microphones so you can speak into the home. Through the speakers, you can redirect bad behaviour and prevent pet messes. If you waited until you arrived back home to address the issue, the destruction could have been far worse.
4. Thermostat Controls
During an outing or work shift, you never know how drastically the weather will change. Control the temperatures in your house with smart home technology. The thermostat controls in your house provide temperature settings and allow you to adjust the climate in each room.
For example, instead of turning on the central air in the whole home, you can adjust the temperature for just a single room in the home. The single room allows you to save on energy costs and provide your pet with comfort at the same time. Adjust the temperature based on their behaviour and how hot or cold the animal appears.
Make Your Smart Home Pet-Friendly
For more information on smart home technology, contact us at Quinte Smart Homes. Our professionals will help you set up a system that works with your pet's and everyday needs.