A smartphone helps us feel connected to the world. From social media, email, text and more, it's a necessary technology that gives us many resources. However, you may feel constantly tethered to the phone and want a break from the digital connection or need the device to charge when you're home.
While a smartphone offers endless ways to connect to a smart home, you can use many smart home features without needing to use a smartphone constantly. Quinte Smart Home technicians give you easy access and allow you to take full advantage of a smart home without requiring a smartphone on you all day.
1. Lighting Wall Controls
Lighting is a big part of a smart home system. Smart home lights can dim, change colour, and completely transform the atmosphere of a room.
When you install smart home lights, technicians can provide you with ways to control the lights through a wall panel. Unlike a traditional light switch, a wall panel can include several buttons with built-in modes.
For example, a lighting wall control in the kitchen could have a setting for bright lights when you cook or a dinner setting to dim lights while you eat. You may have a morning button that uses minimal lights, so you don't have bright, harsh lights right when you wake up.
You can install the wall controls for each room in the house or the main rooms, like the living room, kitchen, and home theatre.
Our clients tend to have custom labels on each button to make light settings clear, and some request custom engraved with a backlight to help see each button during dark hours. These backlights can also change hues and dims to compliment any room's aesthetic.
2. Smart Home Wall Hubs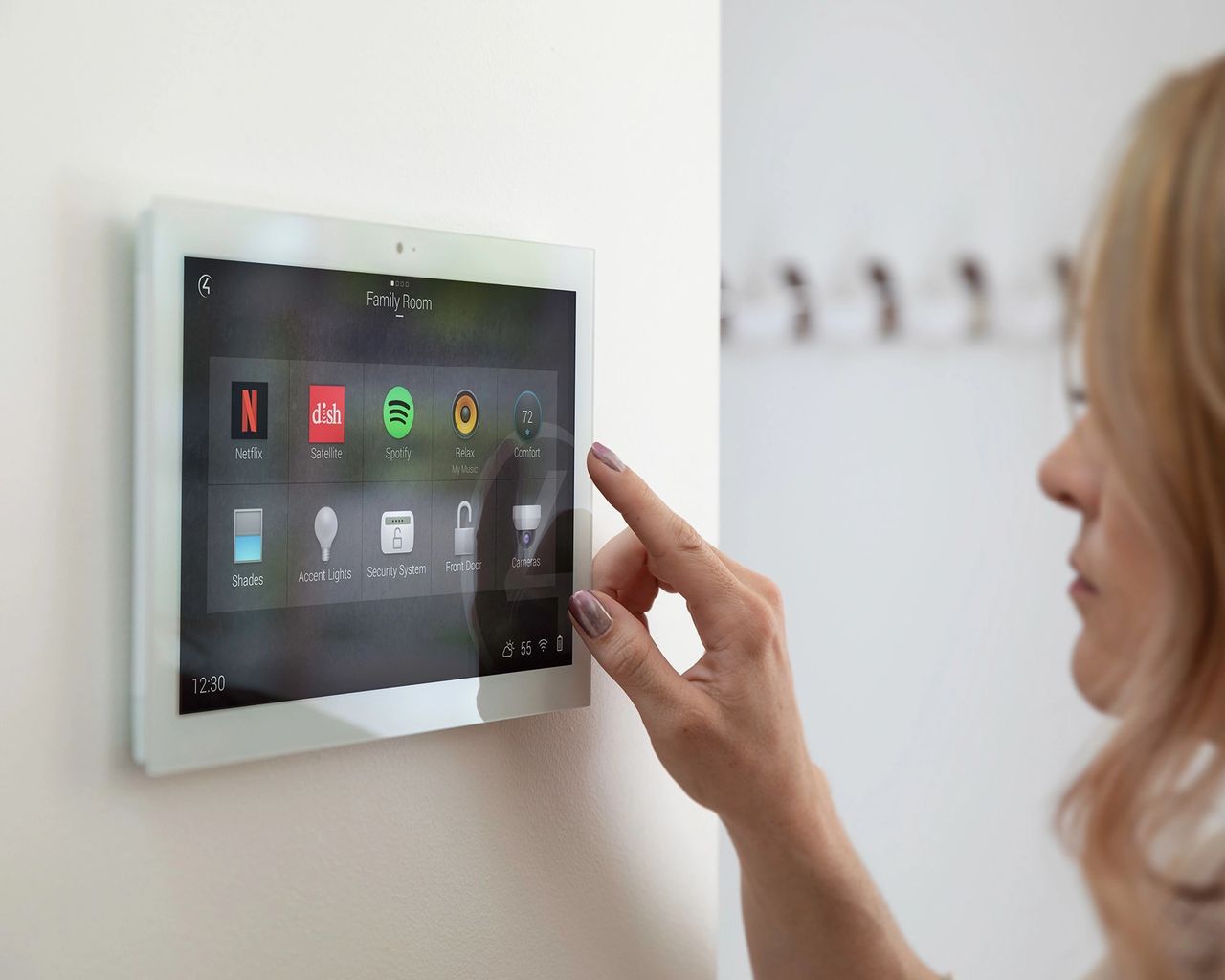 Gain access to all your smart home features through a built-in wall hub. Much like a thermostat hangs on the wall, a smart home wall hub provides information and includes touchscreen options to navigate the menu easily.
The smart home hub allows you to adjust the thermostat and includes complete audio controls for every room in the house.
You can select songs, load streaming services, and have a clear view of information on the screen. The hub is easy to access for children in the home and prevents the need to use a phone to access basic features.
3. Smart Home Remotes
Consider a smart home remote if you want to avoid constantly getting up and going to the wall hub. A smart home remote includes many of the same hub features but in a smaller size.
The smart home remote can control media browsing, smart home devices, scene selection and smart home lighting. The remotes will typically include touchscreen access panels and traditional buttons for uses like inputs, channels, and volume.
If you have a smart home theatre system, the remote will come in handy as you watch movies and television. Charging docks allow you to keep the remote battery charged when not in use, so you do not need to worry about connection issues.
4. Smart Home Voice Controls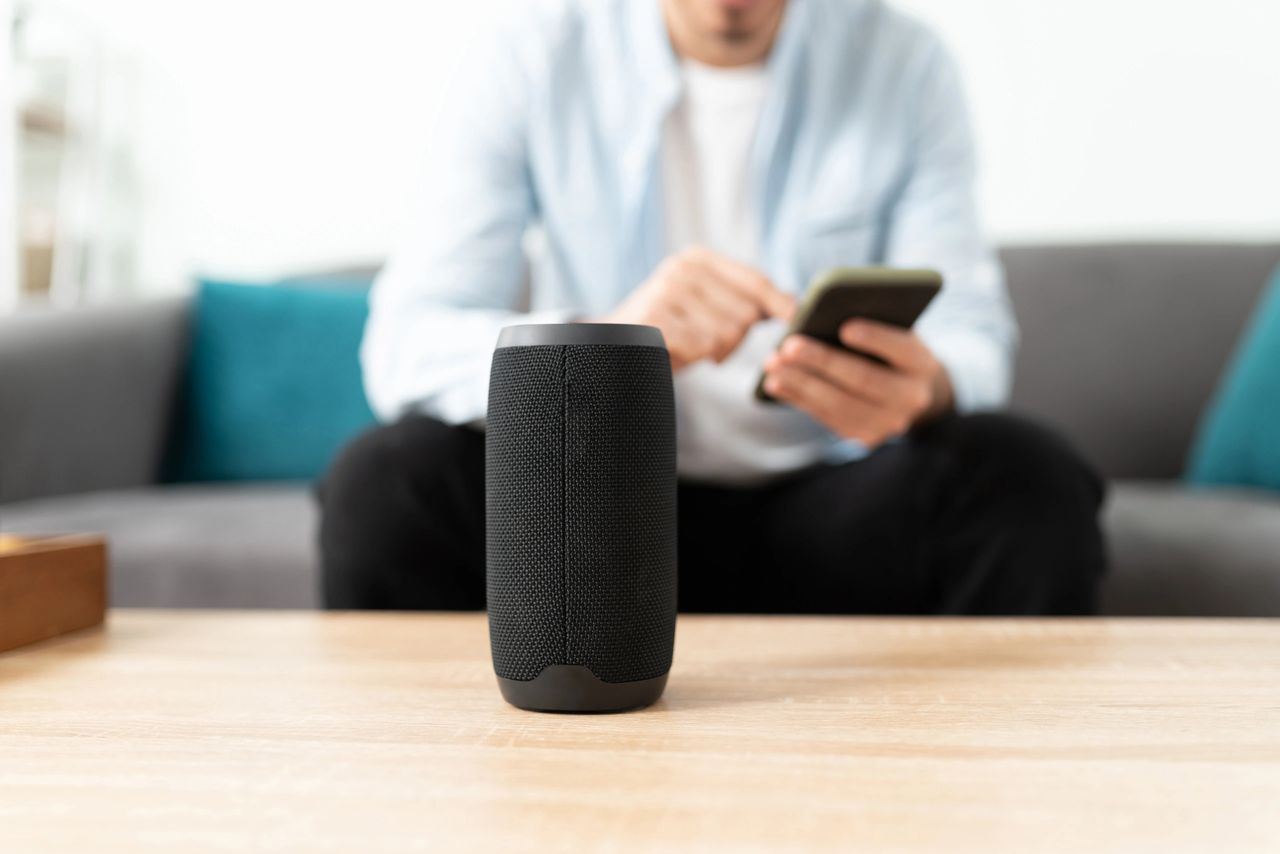 Sometimes, you do not need to use a device at all. Smart home technicians can install voice control hubs that work with most smart devices.
Use your voice to turn on lights, load specific songs, and adjust the thermostat. Advanced connections can include voice controls for smart blinds or appliances. Add voice controls to specific rooms or the whole house based on your preferences.
Convenience at Your Fingertips
If you want to make modern upgrades to your home or business, give us a call or request a quote on our website. We will cater the design and installation directly to your needs.