Companies must find creative and effective ways to stand out in today's competitive business landscape. One way to do this is through the use of branded company booklets.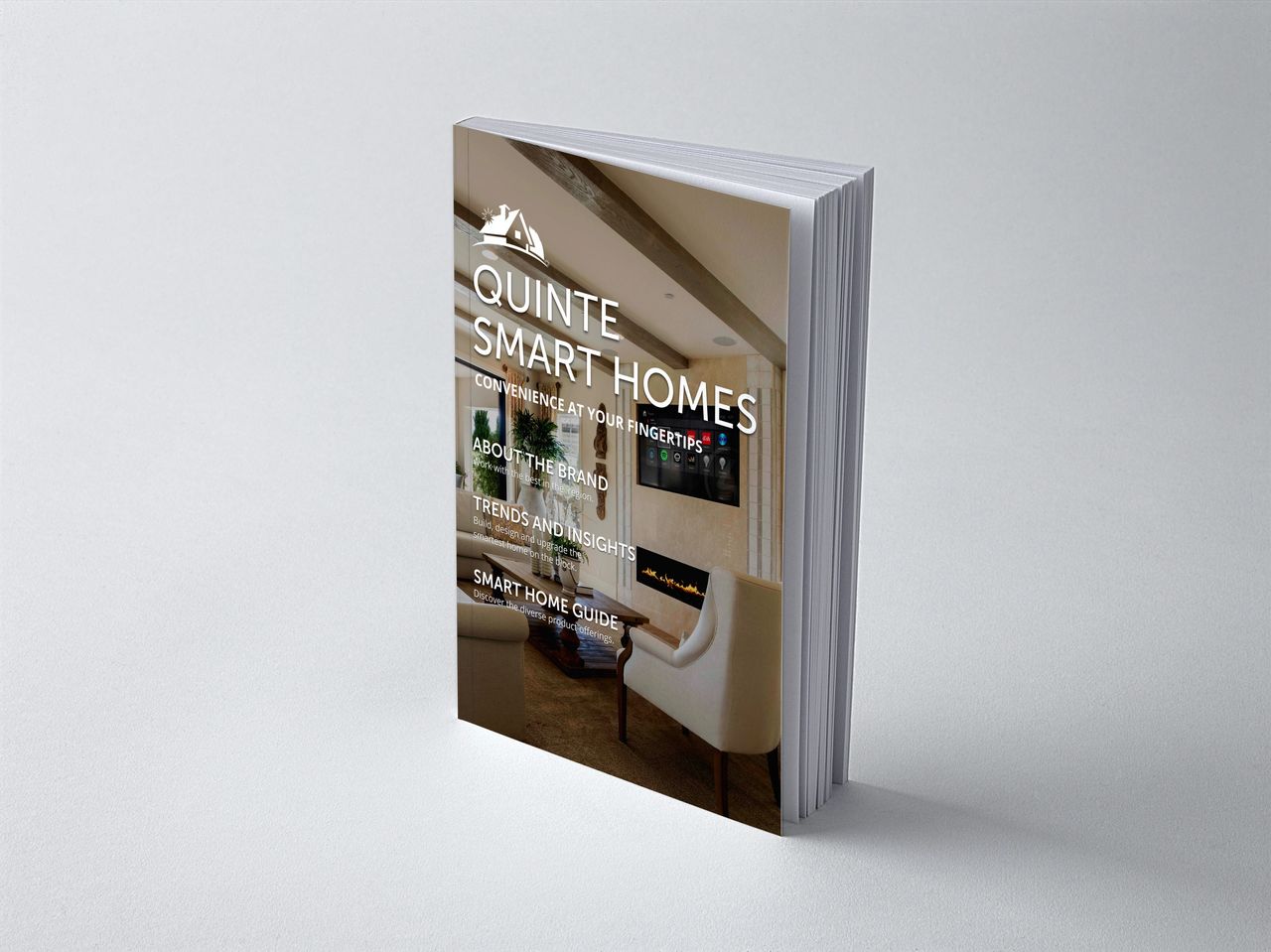 A branded company booklet is a marketing tool used to showcase products or services. A thought-out booklet helps create a professional image for clients, builds brand awareness and is simple and easy to read, even if you do not have a background in technology. The Quinte Smart Homes company booklet showcases its services, products and samples of work.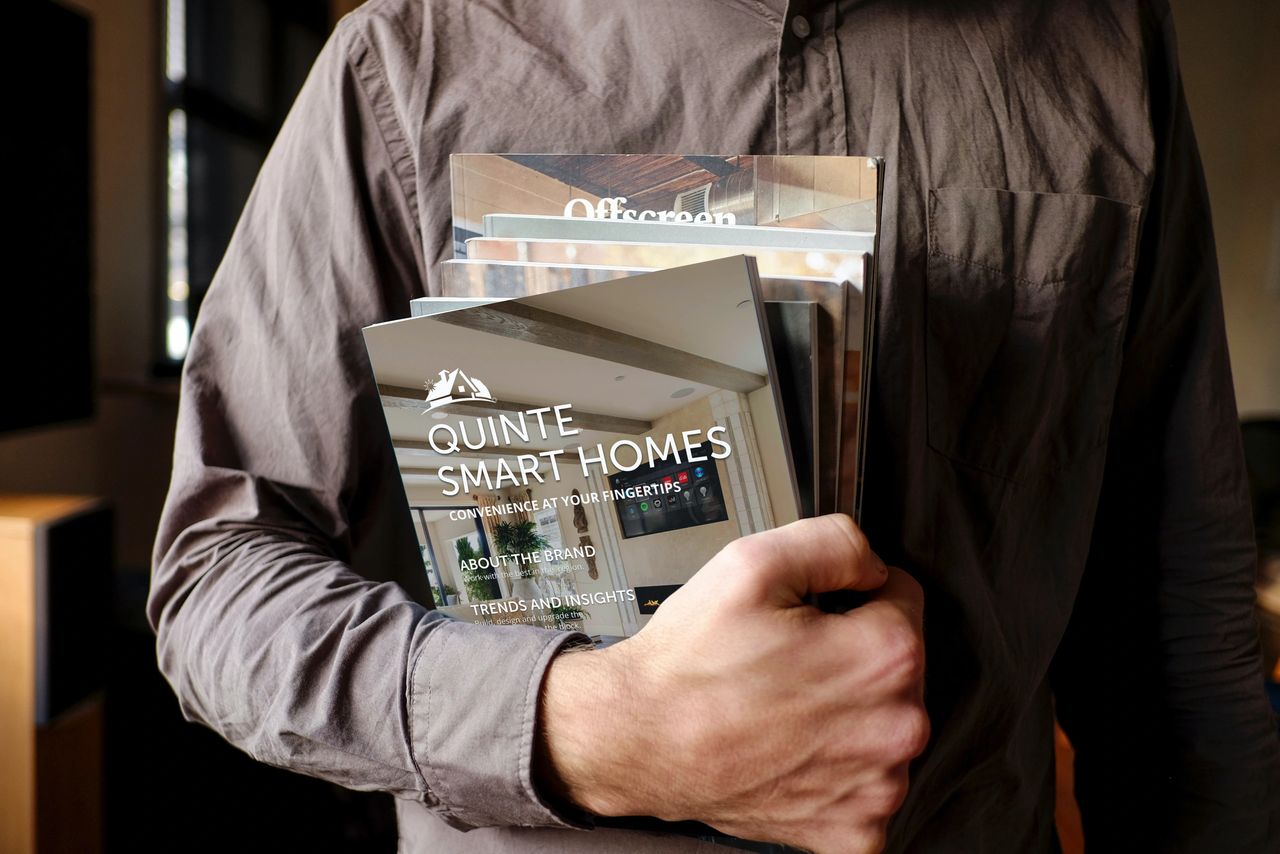 "When we visit clients' homes, we want to gain their trust and assure them of our expertise through a deeper understanding of smart homes. It's a user-friendly opportunity to show clients what we do, what we can do and what we aspire to do," says Sarah Stone, Marketing and Business Development Manager.
The company booklet will evolve over the years to reflect the interest and needs of clients.
Want a hard copy delivered? Email sarah@quintesmarthomes.ca to request a physical copy.